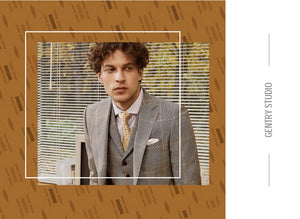 2023 Designer Collections
---
Presenting the 2023 offerings from Kalypso Couture – a captivating ensemble of bespoke fashion masterpieces, meticulously designed by our esteemed principal designer, Michael Armanno. The 2023 collections showcase the perfect fusion of timeless elegance and contemporary flair, encompassing the refined craftsmanship and exquisite attention to detail that Kalypso Couture is renowned for.
This year, Michael Armanno has delved deep into the world of luxury fashion, drawing inspiration from diverse cultures, architectural marvels, and the ever-evolving landscape of style. The result is a collection that transcends boundaries and embraces innovation, providing an unparalleled bespoke experience for the discerning client.
The 2023 Kalypso Couture collections feature an array of breathtaking designs for men, women, and gender-nonconforming individuals, celebrating the beauty and diversity of personal expression. From the sleek sophistication of our business suits to the enchanting allure of our formal wear, the collection offers a myriad of styles to suit every taste and occasion.
Each bespoke garment is expertly crafted to your unique measurements and preferences, ensuring a flawless fit and a truly one-of-a-kind creation. Our skilled artisans work tirelessly to perfect every stitch and seam, using the finest materials sourced from around the globe. To guarantee the impeccable fit that is synonymous with Kalypso Couture, each garment includes a test fit in navy or charcoal to refine the hand-drafted pattern.
In addition to our bespoke suits, the collections feature an extensive range of tailored shirts, luxurious fabrics, and hand-selected accessories to elevate your ensemble. Our expert stylists are on hand to guide you through the process, ensuring a cohesive and polished final look that exudes confidence and sophistication.
The 2023 offerings from Kalypso Couture are a testament to Michael Armanno's vision, creativity, and unwavering commitment to excellence in bespoke tailoring. Experience the transformative power of a bespoke masterpiece and allow our 2023 collections redefine your wardrobe and make an unforgettable statement. Embrace the artistry, innovation, and luxury of Kalypso Couture and let Michael Armanno's designs captivate your imagination and elevate your style.